The Cotswolds covers a huge area – almost 800 square miles – and runs through five English counties (Gloucestershire, Oxfordshire, Warwickshire, Wiltshire and Worcestershire). One of the delights of visiting the Cotswolds is exploring the different areas, each with its own identity, yet all with those defining Cotswold features: golden stone and rolling hills, the 'wolds'.

The Cotswolds – Places to stay, things to do, towns & villages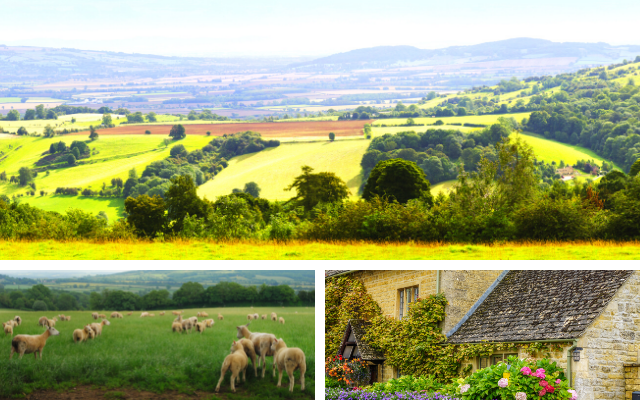 For more information click below and fall in love with the beautiful Cotswolds:
Cotswolds.com – The Official Cotswolds Tourist Information Site
Read my fictional Briargreen Village series and fall in love with the characters: their friendships, loves and lives.